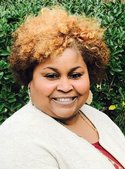 Dr. Sylvia Haslam
Principal

We, at Tanner Elementary School, want to serve our students and our community in the best way possible. We take our role seriously in helping you, as the parents, teach your child strong academics as well as how to be responsible and caring global citizens.
We hope that you will contact us at any time with any questions and/or concerns you may have about our school or your child's needs. We look forward to working with you!
Parents of K-2 students: We sincerely apologize for the inconvenience, but because of technical issues, we are unable, at this time, to print report cards for K-2 students. We hope to get them printed and mailed out to you within 10-14 days. Please feel free to call the school if you have not received your child's report card in a timely manner. Thank you!
Tanner Youth Sports will be conducting Football registration on the following dates:
Saturday, May 29th @ 9:00 AM till 1:00 PM at the baseball pavilion
Saturday, June 5th @ 9:00 AM till 1:00 PM at the baseball pavilion
Saturday, June 12th @ 9:00 AM till 1:00 PM at the baseball pavilion
Saturday, June 19th @ 9:00 AM till 1:00 PM at the baseball pavilion
Saturday, June 26th @ 9:00 AM till 1:00 PM at the baseball pavilion
Ages 6 and Under cost $75.00
Ages 7 and above cost $100.00